"SHIPPING TO AFRICA"
"SPECIAL DEALS FOR CITIZENS RETURNING TO AFRICA"
"SHIPPING YOUR SECOND HAND AND CHARITABLE GOODS TO AFRICA"
"SHIPPING MINING EQUIPMENT AND HEAVY MACHINERY TO AFRICA"
" GUARANTEED AUSTRALIA'S BEST SHIPPING PRICES TO AFRICA"
" SHIPPING SAFELY WITH 35 YEARS EXPERIENCE"
CALL CARGOMASTER 24/7 AUSTRALIA WIDE
SHIPPING CONTAINERS TO AFRICA
If you need to move International Shipping containers or large and heavy sea freight or air freight  to Africa, Call the team at CargoMaster!  CargoMaster moves international freight to Africa by air and sea. CargoMaster works with an established and  connected team of African based freight forwarders and customs houses  CargoMaster offers you many years experience (not make believe, genuine and real experienced operators, be careful when choosing your freight forwarder to Africa!), with KNOW HOW to get your goods to Africa quickly and safely! Renowned Africa shipping specialists ! If you are thinking of sea freight to Africa and are in need of a low cost self pack international moving containers a shipping company that offers you AN EXTENSIVE AFRICAN SHIPPING NETWORK and over 20 years moving and shipping to Africa.
"SAVE YOUR MONEY AND SAVE TIME"
"GUARANTEED AUSTRALIA'S BEST SHIPPING CONTAINER RATES TO AFRICA"
CALL CARGOMASTER ANYTIME : 1300 767 136 (AUSTRALIA-WIDE)
CargoMaster offers you a broad range of shipping options, including, 20ft and 40ft containers. For anyone relocating and moving overseas or sending second hand or charitable goods  to Africa, self pack shipping containers are an excellent low cost option available as high cube and open top choices. Other types of shipping includes flat racks and break bulk shipping and project cargo including equipment for moving heavy items like mining equipment, industrial and construction machinery and heavy earth-moving machines. CargoMaster works with all types of clients from Government departments, large publicly listed companies, mining companies and private individuals shipping donated goods or second hand furniture and cars, buses, trucks, you name it, CargoMaster will move it!
SEA FREIGHT TO AFRICA
SHIPPING CARS, GOODS, FURNITURE MOVING TO AFRICA SHIPPING SPECIALISTS
CargoMaster has been shipping cars, buses and trucks and trailers to Africa for many years, CargoMaster offers blocking and bracing services for anyone thinking of shipping cars to Africa, blocking and bracing correctly will ensure your motor vehicle arrives safely and without damage. Blocking and bracing and other sea freight equipment and services are available from our yards in Sydney, Melbourne, Brisbane, Perth, Adelaide, Canberra Hobart, Launceston and Darwin. If you are shipping more than one car or shipping a car and other goods a 40′ container will be the best option. 40′ containers are available as standard and high cube options, also open top containers are available. For larger cargo, over-height, over-width or over weight Flat Racks are available. CargoMaster has experience moving and shipping heavy machinery and project cargo
ALGERIA, EGYPT, LIBYA, MOROCCO, SUDAN, TUNISIA AND WESTERN SAHARA.
BURUNDI, COMOROS, DJIBOUTI, ERITREA, ETHIOPIA, KENYA, MADAGASCAR, MALAWI, MAURITIUS,  MOZAMBIQUE, REUNION, RWANDA, SEYCHELLES, SOMALIA, SOMALILAND, TANZANIA, UGANDA, ZAMBIA, ZIMBABWE
ANGOLA, CAMEROON, CENTRAL AFRICAN REPUBLIC (CAR), CHAD, DEMOCRATIC REPUBLIC OF THE CONGO, REPUBLIC OF THE CONGO, EQUATORIAL GUINEA, GABON, SAO TOME AND PRINCIPE, BENIN, BURKINA FASO, CAPE VERDE, IVORY COAST.
GAMBIA, GHANA, GUINEA, GUINEA-BISSAU, LIBERIA, MALI, MAURITANIA, NIGER, SAINT HELENA, SENEGAL, SIERRA LEONE, TOGO.
BOTSWANA, LESOTHO, NAMIBIA, SOUTH AFRICA,SWAZILAND.
SHIPPING AUSTRALIA TO AFRICA TRANSIT TIMES
SHIPPING TO ALGERIA 43 DAYS
SHIPPING TO BOTSWANA 46 DAYS
SHIPPING TO CAMEROON 59 DAYS
SHIPPING TO CANARY ISLANDS 42 DAYS
SHIPPING TO GABON 60 DAYS
SHIPPING TO GAMBIA 55 DAYS
SHIPPING TO GHANA 47 DAYS
SHIPPING TO GUINEA 52 DAYS
SHIPPING TO IVORY COAST 51 DAYS
SHIPPING TO KENYA 34 DAYS
SHIPPING TO LIBERIA 55 DAYS
SHIPPING TO LIBYA 40 DAYS
SHIPPING TO MALAWI 65 DAYS
SHIPPING TO MAURITIUS 28 DAYS
SHIPPING TO MOROCCO 46 DAYS
SHIPPING TO MOZAMBIQUE 43 DAYS
SHIPPING TO NAMIBIA 50 DAYS
SHIPPING TO BENIN 36 DAYS
SHIPPING TO RWANDA 49 DAYS
SHIPPING TO SENEGAL 47 DAYS
SHIPPING TO SIERRA LEONE 50 DAYS
SHIPPING TO SOUTH AFRICA 33 DAYS
SHIPPING TO SUDAN 39 DAYS
SHIPPING TO TANZANIA 34 DAYS
SHIPPING TO TOGO 46 DAYS
SHIPPING TO TUNISIA 39 DAYS
SHIPPING TO UGANDA 56 DAYS
SHIPPING TO ZAIRE 64 DAYS
SHIPPING TO ZAMBIA 60 DAYS
SHIPPING AIR FREIGHT  TO AFRICA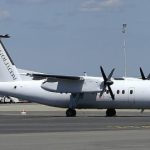 [contact-form-7 id="108″ title="REQUEST A QUOTE NOW!"]